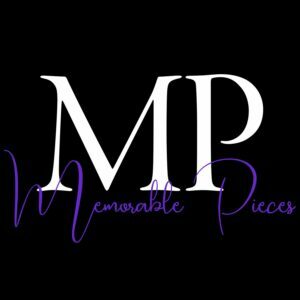 Artist: Melissa Pinckney
By trade, Melissa is a Special Education Teacher in an ABA Strand Class in Boston. Upon moving outside Boston, Melissa decided to pursue her love of art in all forms. Melissa is a self-taught artist who loves to create practical and idiosyncratic pieces. About 17 years ago, a colleague was having a baby. Instead, of giving a conventional gift bought from the store, Melissa wanted to create a diaper cake (A diaper cake is a non-edible cake-shaped gift that's made of diapers. It's most often decorated with ribbons and small baby items). That was the start of Memorable Pieces.
It wasn't until recent 5 years, Melissa started to explore mixed-media/textured, assemblage abstract art. Adding a variety amount of materials to her paintings (e.g., barbed wire, jewelry, cloth, etc…) to express the themes of transitions in life.