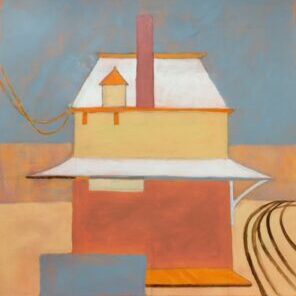 Artist: Deborah Shannon
Deborah Shannon recently moved to Boston from Dallas, TX where she and seven other artists ran a gallery for 20 years in which they sold their own work. She won awards and signature membership in several different art societies including the Southwestern Watercolor Society and the Texas Watercolor Society. She has worked in several different media including:
watercolor, acrylic, oil, collage, photography and printmaking. Working primarily now in acrylics, she stives to achieve a sense of abstraction without becoming nonrepresentational, a challenge she finds intriguing.