It's An Experience
Create. Innovate. Collaborate. Elevate.
Welcome to the Norwood Space Center
Norwood Space Center is where art intersects innovation. A multi-use commercial facility, located in a historic mill, with a creative, collaborative culture for both businesses and guests who work or visit this unique complex. We work differently.
Stop by and tour this growing space. The only way to truly understand the Norwood Space Center is to experience it.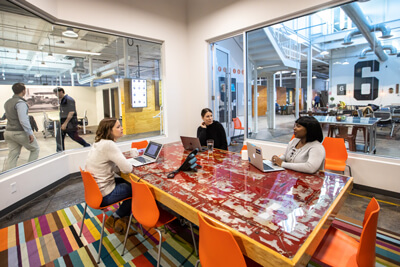 We are innovators, entrepreneurs, entertainers and risk-takers. We provide the "WOW" at the NSC. Whether shopping, working out, enjoying a drink with a friend, taking a class or attending an event, we want you to come and have fun.
We always have something going on, stop by and play at the Norwood Space Center.

Subscribe to our Newsletter