Organizer
Little Bird Events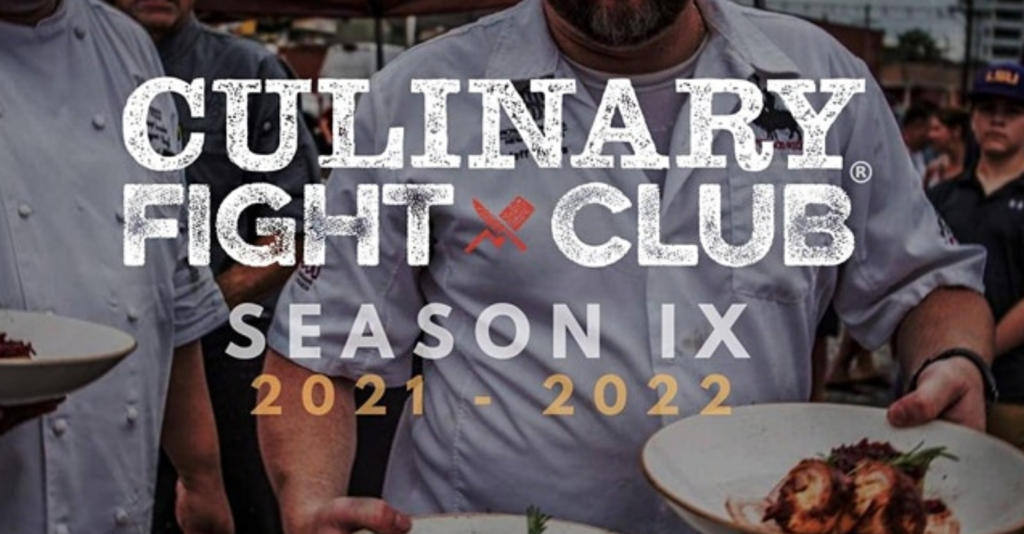 Welcome Back Fight Clubbers! We are ready to get back in the SWING of #FoodSport and we could not be more excited and HUNGRIER to start CFC Season IX with this timeless challenge The Street Food Showdown. 10+ chefs will be lined up and ready to bring out their street cred for you!
We've learned a few things during our time away and we are ready to share our next chapter with you.
Culinary Fight Club is seeking to crown the first Season IX champion plate up that can define what the most gourmet street food should taste like. They will be using signature ingredients while infusing their local or traditional flavors to highlight their city. It's Food Sport not grandmas' chili contest, although, that sounds divine! On September 18 we will be playing Street Food Style and WFSC sanctioned Street Food Challenge seeks the contestant to best show us these elements using limited ingredients and time!
Is it portable? – Street Food is always about walking + eating
Is it easy to eat? – Nothing worse than looking for a table to set down your food to fork and knife the sucker
Do you want to come back for more? – Let's face it, it's food we're talking about. If it doesn't taste good, you can't win any Food Sport
Audience will get to vote for their favorite bite to crown the Taster's Choice Champion!
Check out this event line up!
Samples from 10+ Contestants by food trucks, food carts and Chefs from all walks of the kitchen.
Local Celebrity Judges
Music
Vendor Booths
Food Truck alley After party with Lobsta Love
Fight2Feed 50/50 raffle
CFC and F2F Gear for purchase
And MORE!
As always portion of event proceeds will go to support Fight2Feed our charity of choice.
ABOUT FIGHT2FEED:
Fight2Feed is a 501(c)(3) non-profit organization on a mission to put an end to hunger in our communities. Founded in Chicago in 2014, they have since added on two more chapters in Atlanta and Kansas City. Fight2Feed partners with multiple different organization in each community who have surplus and leftover food – including restaurants, food retailers, food distributors and manufacturers – and mobilize the food to share with those in need. Since February 2021, Fight2Feed has rescued over 2 million pounds of food, served over 17,000 hot meals, and shared over 4,000 bountiful pantry bags in Lake and Cook County in Illinois. Fight2Feed plans to bring sustainable food systems to communities in need while reducing food waste and with your support they aim to implement their first model by end of 2022.
Currently Fight2Feed is working to be able to provide food more consistently to our food insecure communities, and their goal is to be able to afford the last mile to rescue more food to share with our hungry friends, wherever they need it.
https://www.eventbrite.com/e/the-street-food-showdown-norwood-ma-tickets-166344403589