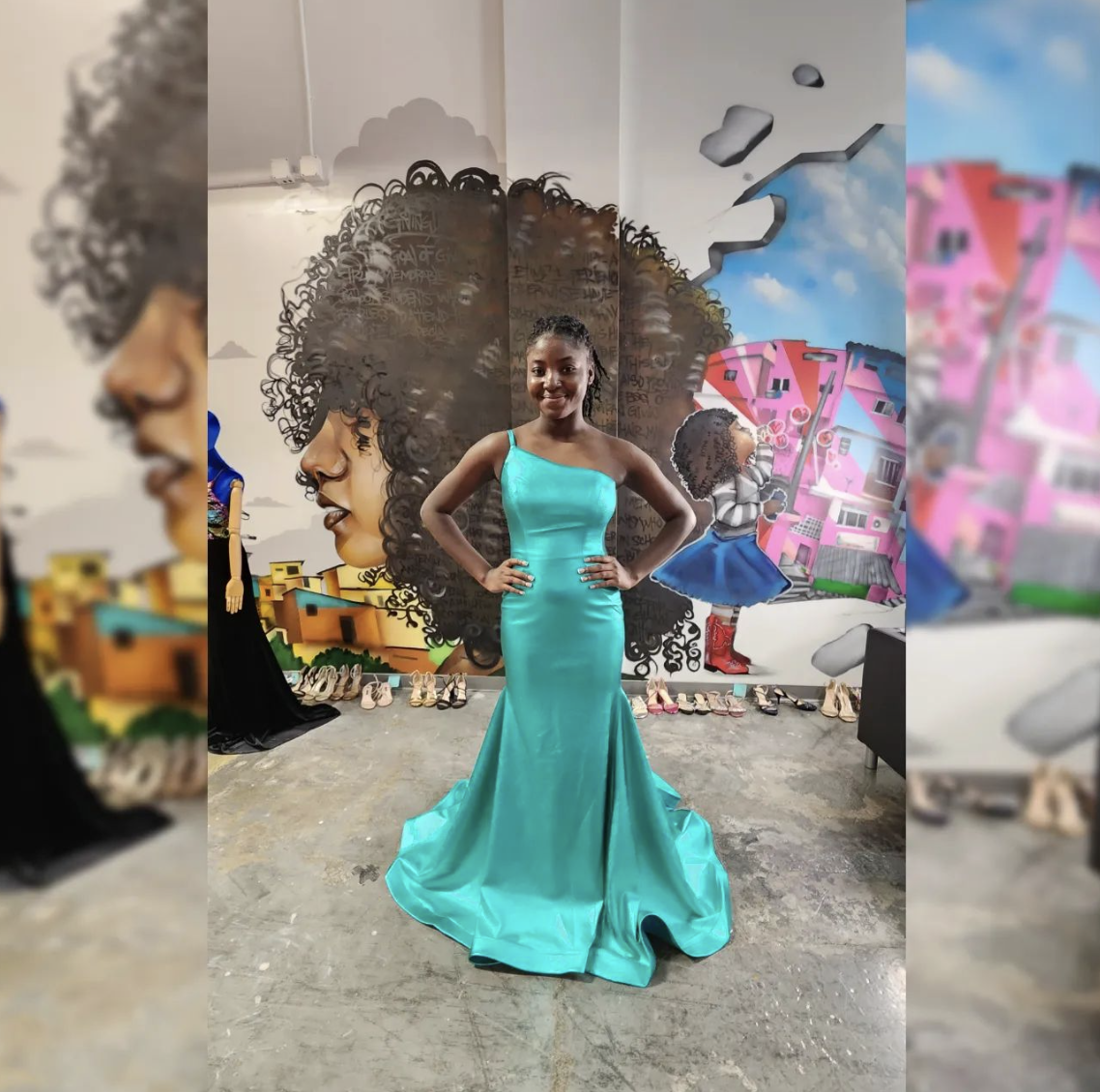 Giving The Glam provides an a incredible prom experience for underserved urban and suburban high school seniors. The nonprofit covers the cost of all attire and accessories for students who couldn't otherwise afford to participate in their prom. Students are given an opportunity to attend their event in style, while Giving The Glam makes a huge impact on their self-esteem and confidence.
Photo courtesy of Giving the Glam. The story behind the photo: ""In 2019, her sister Robertina was our participant,"" the nonprofit writes. ""This year we have the honor of dressing Chenaya! You look stunning and fabulous! Can't wait to see your final look on prom day!""
We are so proud to be the home of this special tenant. Thank you for all that you do for the community, Giving The Glam!
Go to https://norwoodspacecenter.com/business/giving-the-glam/ for more about this special nonprofit.