The wearing of the green and the Irish toasts of 'Slainte' with a freshly pulled beer of Southie Lite, the #1 beer sold at Irish Brewing Boston was a constant cheer this past St. Patrick's Day.
In fact, the entire weekend of celebrating St. Patrick's Day at the Norwood Space Center was a first time experience not just for the patrons but for the IBB owners, Carl Sharpley and Paul Ahern too.
Carl and Paul started their dream brewery, Irish Brewing Boston in the Spring of 2022.
The IBB is Greater Boston's first and only Irish brewery.
Not only did Carl and Paul and their incredible team survive their first St. Patrick's Day here at the Norwood Space Center, but they thrived bigtime!
Thousands of excited patrons, many bringing their entire families joined in the festivities of Irish music all weekend with the pinnacle being a brilliant LIVE performance by the Colonial Boys of Norwood.
All 14 IBB brews, including the popular Southie Lite, EEJIT, and limited edition St. Pat's Oat's Dry Stout were poured nonstop for the three-day celebration.
Did they run out of beer? According to Carl and Paul, "NO WAY!"
Did the weekend exceed their expectations and hopes?
A collective "HELL YES" was their delighted response!
In addition, about 500 bar-style Irish themed pizzas were churned out by Anastasia and Ana, the new owners of "Little D's Kitchen at Irish Brewing Boston."
Anastasia and Ana's scrumptious themed pizzas including the Shamrock, Irish Shepherd Pie, Irish Breakfast and The Leitrim were a massive hit.
The Leitrim Pizza is a tribute to Carl's birthplace, County Leitrim Ireland.
Saint Patrick's Day 2023 at Irish Brewing Boston was "JUST GRAND"as the Irish say!
Slainte!
In the News: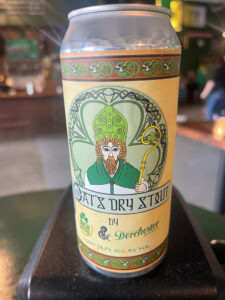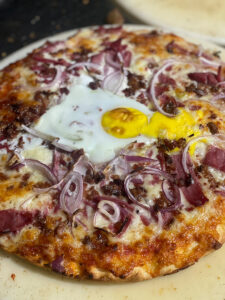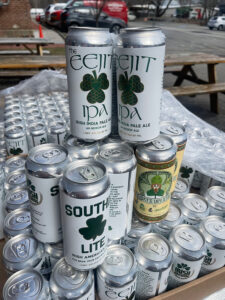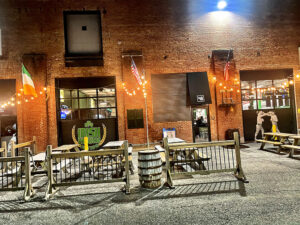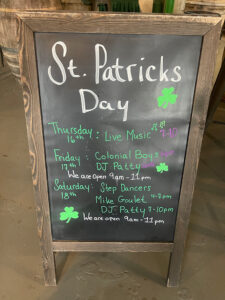 More about Irish Brewing Boston:
https://norwoodspacecenter.com/business/irish-brewing/
https://www.irishbrewingboston.com/