Date and Time
April 30, 2022 @ 7:00 PM - May 1, 2022 @ 1:00 AM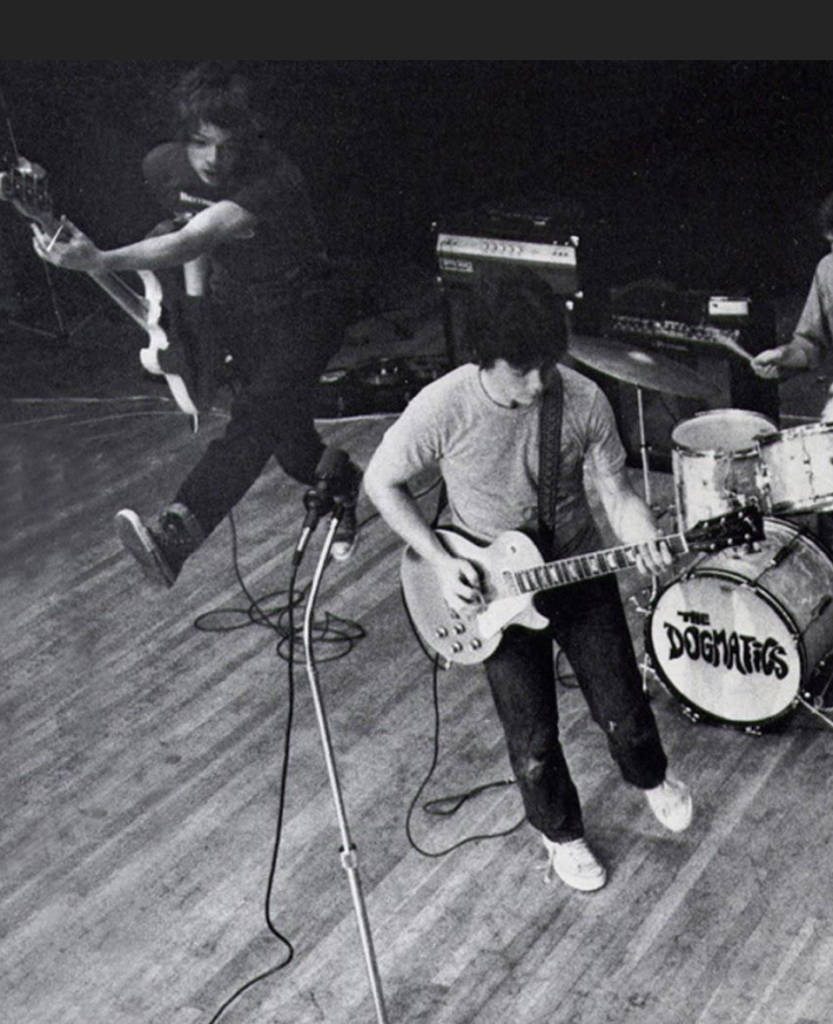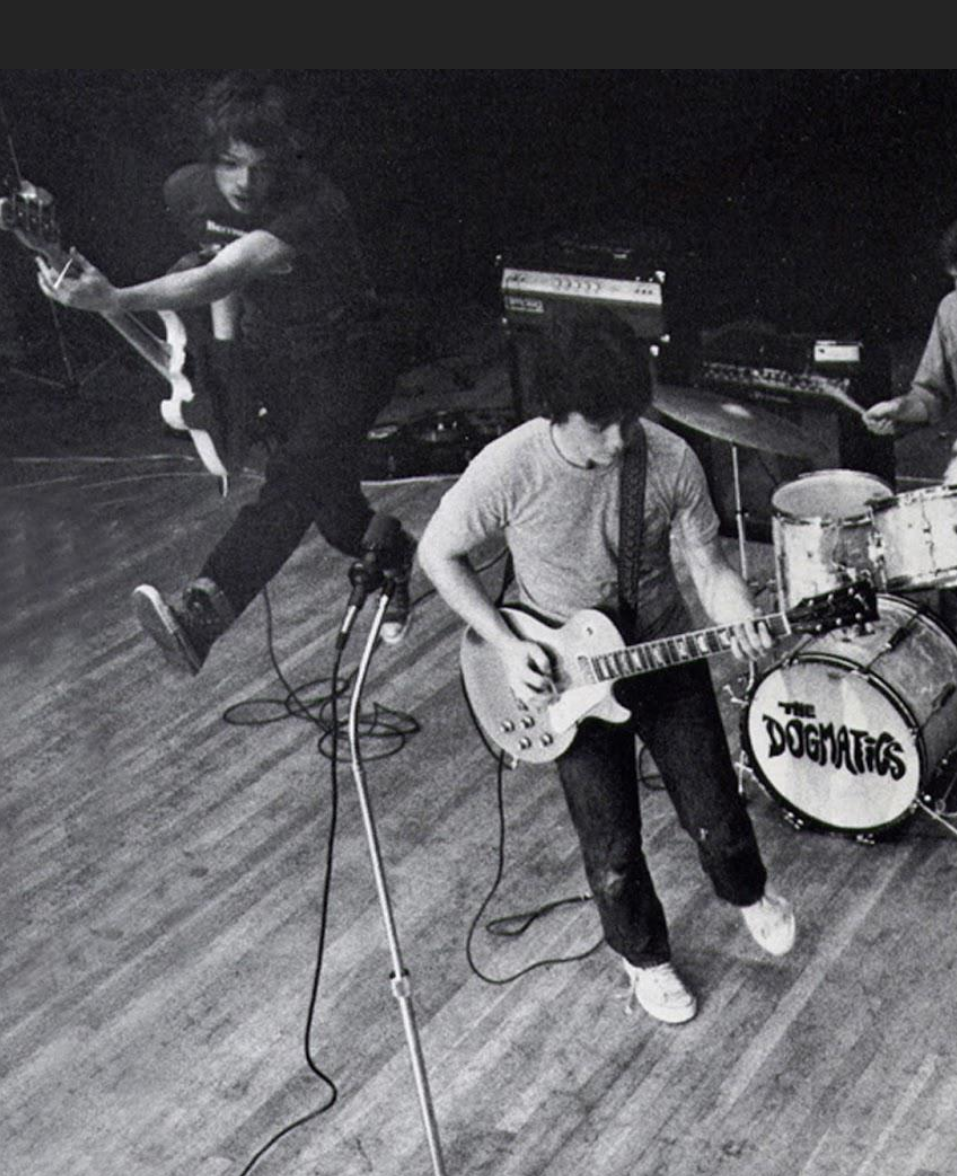 The Dogmatics are a legendary garage-punk band from the Boston area, formed in the 1980s. They don't play out often, but they still pack venues all over the state and leave their fans begging for more when they do. They released their first new recording in over 30 years on Rum Bar Records in 2019. So join the party and sing along to 'Thayer Street,' 'Gimme the Shakes,' 'Sister Serena,' and new instant classics like 'She's The One.' Shit, they may even break out 'X-Mas Time (Sure Don't Feel Like)' a couple of months early if you scream loud enough and buy them some drinks. This legendary Boston Band returns with their first recording of brand new music in over 30 years. The sound and sight of the Dogmatics were consummate, raucous rock and roll – three-minute spurts of high energy garage slop-pop played by possessed rubber-faced hooligans with manic enthusiasm. Imagine Eddie Cochran meets Johnny Thunders, the Ramones, and early Replacements at a keg party hootenanny, and you'll get it.
"The Dogmatics were playing garage punk before the genre even had a name, and their sound was specific to the area and showcased their power, passion, and pride." – Music Museum of New England.
"My favorite Boston band, by far, would have to be the Dogmatics. To me, they're pretty much the definitive Boston garage/punk band."– Lord Rutledge, Faster and Louder.
"It's like these guys never went away, still sounding snotty and bratty and ready to party." – Jim Testa.
"Always bringing back the good feelings of the Thayer Street era."– Boston Groupie News.
Boston's MUCK & THE MIRES were once described as "a mix of the 1964 Beatles and The Ramones" by legendary Runaways producer Kim Fowley (Fowley produced several of the band's records). The group achieved worldwide recognition after being crowned #1 US Garage Rock Band by LITTLE STEVEN Van Zandt in his battle of the bands on MTV. They have performed coast-to-coast in the USA, UK, EU, South America, Canada, Japan. And they have shared bills with many of their heroes, including The Sonics, The New York Dolls, Ray Davies (The Kinks), The Flamin' Groovies, The Stooges, and even a Beatle – Pete Best! The band's lineup features founding members Muck (ex-Voodoo Dolls/The Queers) on vocals and guitar, Jesie Best on drums, Pedro Mire (ex-The Apehangers) on lead guitar, and long-time bassist John Quincy Mire. When they are not on the road, you can hear Muck and the Mires being broadcast and streamed everywhere, including in SIRIUS XM's Underground Garage's where their hit "I'm Your Man" was voted the first "COOLEST SONG IN THE WORLD" of 2021.
Justine and the Unclean are garage power-pop-punk from Boston. Catchy hooks, smart lyrics, dirty sweet harmonies, screaming leads, and rock-solid bottom.
April 30th, 7 PM Doors
$20 ADV, $25 D/O, 21+
To enter, all patrons must present a valid 21+ ID and a vaccination card (or negative test results within 48 hours).
No outside food or drink. No refunds, all sales final.
https://magicroom.ticketleap.com/dogmaticsrecordrelease/dates/Apr-30-2022_at_0700PM