Date and Time
June 16, 2022 @ 5:30 PM - 7:30 PM
Event Venue
Secret Garden at the Norwood Space Center
Location
83 Morse Street, Building 8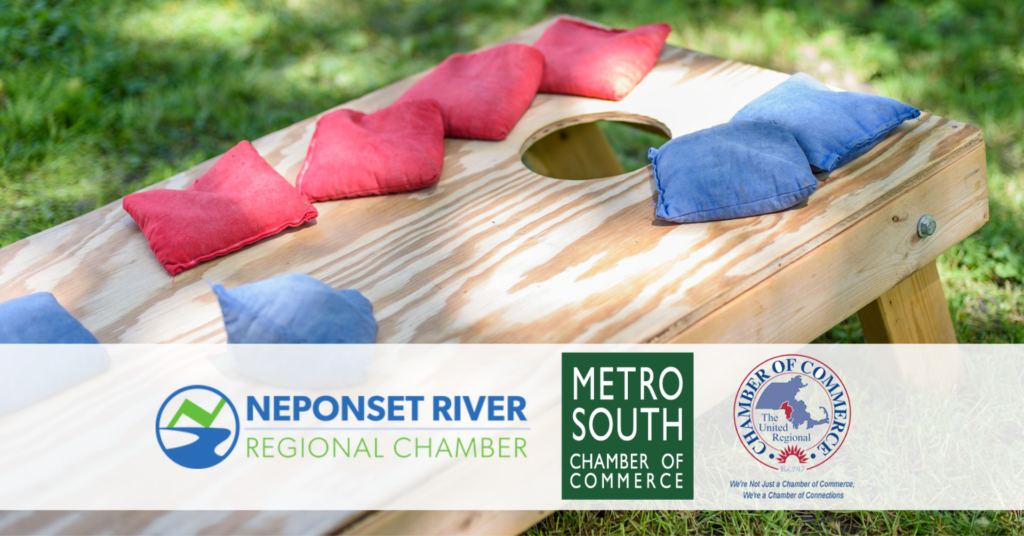 It's time to kick off summer with an outdoor event and a little competition.
Join us for the Multi-Chamber Business After Hours – Bring On Summer Competition. This event is open to chamber members and guests of the Neponset River Regional Chamber, Metro South Chamber and United Regional Chamber.
The event will be held in the Secret Garden behind Building 8 of the Norwood Space Center. We will have the grills going with hamburgers and hot dogs (and something vegan, too), chips and ice cream bars. Refreshments will also be served. We would also like to have a friendly corn hole competition between the chambers and award the first ever : Chamber Corn Hole Champs, which means this might be a yearly event!
Bring your team and compete against other chamber members and take home some fun prizes!
Sign up here for the event.
To register your team, please email tricia@norwoodspacecenter.com with the name of the team, the players and your chamber.
In cooperation with Little Bird Events and the Norwood Space Center.