Date and Time
November 19, 2021 @ 5:00 PM - 9:00 PM
Event Venue
Luke Adams Glass Blowing Studio
Location
82 Morse Street, Building 2, Norwood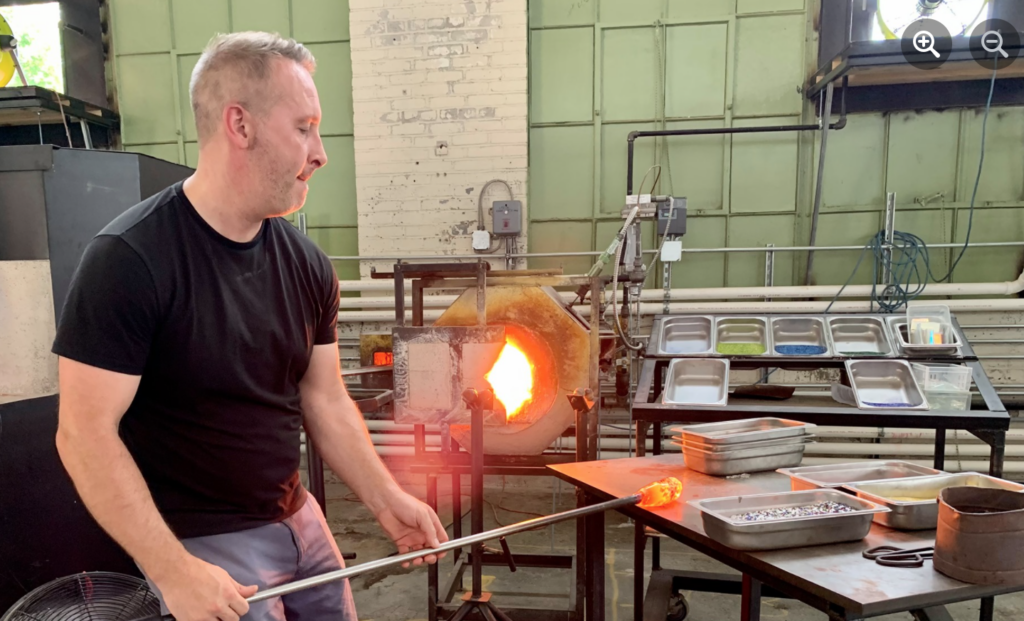 Join us on Friday, November 19th for a rare glassblowing demonstration with special guest artist, Jesse Rasid, alongside Luke Adams. This is an in-person event, and an opportunity to visit our brand new studio in Norwood.
The demonstration will highlight various glassblowing tricks, techniques, and unique pieces. Guests are encouraged to come and watch any time between the hours of 5pm – 9pm.
Our new studio is located at 83 Morse Street, Bldg. 2. Please use the front parking lot and enter through the giant #2 door.
Click
here
for more information.